Healthcare Providers at Adirondack Pediatrics
We are proud to have board-certified pediatricians and practitioners on our staff whom have vast experience and knowledge.  This allows us to better serve the medical and health well-being of you and your children.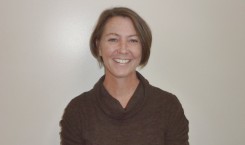 Mary Nevins, MD
Dr. Nevins was born and raised in the Adirondacks.  She received a bachelor's of science degree in Biology and Psychology from Syracuse University in 1985.  She went on to receive her degree in medicine from SUNY HSC in Syracuse in 1989.  After completing her residency in pediatrics at Albany Medical Center, she joined Adirondack Pediatrics in 1992.  Dr. Nevins is the medical director for the Warren and Washington County Child Advocacy Center (CARE Center).  She is married, has two children, and loves to ski and play in the Adirondacks.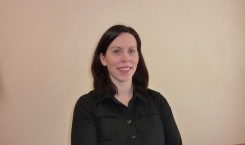 Lauren Meilhede, MD
Dr. Meilhede grew up in East Greenbush, NY.  She graduated from Siena College in 2004 with a bachelor's degree in Biology.  She then went on to obtain her medical degree in 2008 from SUNY Upstate Medical University in Syracuse NY.  She completed residency in pediatrics at Maine Medical Center in Portland, Maine and became a board certified pediatrician in 2011.  She came back to Upstate New York to join Adirondack Pediatrics in 2011 and has been here since.  When not practicing pediatrics, she is spending time with her husband and 2 young children getting hands-on parenting experience!
Matthew Tarello, MD
Dr. Tarello was born and raised on Long Island before going to the University at Buffalo for undergraduate and medical school education. While in Buffalo, he met his future wife, a Glens Falls native. After a brief detour back to Long Island for his pediatric residency at Winthrop University Hospital, he and his wife moved back to Glens Falls and he joined Adirondack Pediatrics in 2015. When not practicing pediatrics, he enjoys spending time with family and friends, and both playing and watching most sports (Go Buffalo Bills!).
Jennifer Theriot, MD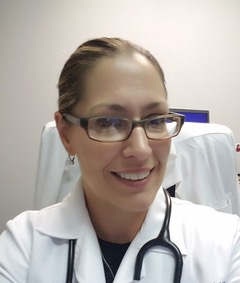 Dr. Theriot was born and raised in northern New Jersey and received her bachelor's degree in Biology from The College of William and Mary in 1999.  She went on to receive her degree in medicine from Eastern Virginia Medical School in Norfolk, Virginia in 2004 where she became a member of the Alpha Omega Alpha medical honor society.  She returned to the NY metro area to complete her training and chief residency in pediatrics at Winthrop-University Hospital on Long Island and has been board certified in pediatrics since 2007.  After practicing and teaching for twelve years in academic general pediatrics at NYU Winthrop, she decided to move to the Glens Falls area, a region she'd fallen in love with years prior, to join Adirondack Pediatrics.  When not practicing pediatrics, she enjoys spending time with her family and two sons, travelling and exploring local cuisines, reading, and knitting.
Thomas Akland, DO
Tom Akland, DO, FAAP is excited to return to the region after almost 20 years of practicing medicine in the Midwest.  After graduating from Niskayuna High School, he attended Hope College in Holland, Michigan where he earned a Bachelor of Science degree with honors. Following graduation, he spent a year volunteering at a rural health center in Appalachia. Dr. Akland then received his medical degree from the Chicago College of Osteopathic Medicine and completed his pediatric residency at Michigan State University in Lansing, Michigan.  He is board certified in pediatrics.
After residency, Dr. Akland worked in Kalamazoo, Michigan for five years before helping to found a pediatric group at a rural health center in Plainwell, Michigan where he has worked for the past decade.  Dr. Akland is a respected physician leader and clinical professor.  His work to increase healthcare access to impoverished children earned him a special recognition award from the American Academy of Pediatrics.
Dr. Akland loves making trusted connections with children and their families as they take their journey from infancy through adolescence.  When he is not doctoring, he enjoys spending time with his wife and their two daughters, helping out on the family farm, running, and puttering around the yard.
Ann Dys, NP
Ann received her bachelor's degree in nursing from the University of Rochester in 1988. She worked in pediatrics and cardiology before receiving her masters degree as a Family Nurse Practitioner in 1992 from State University of New York in Binghamton. Ann is board ceritified by ANCC and is a ceritified asthma educator.  She joined Adirondack Pediatrics in June 1993. Ann lives in Saratoga Springs with her family. She enjoys being a cub scout leader, sports, and Pop Warner first aid provider and spending time with her family.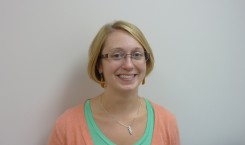 Amy (Rowell) Bly, NP
Amy received her bachelor's degree in nursing from Russell Sage College in 2006 and completed her master's degree in nursing, with clinical training at Adirondack Pediatrics, from The Sage Colleges in 2010.  Amy joined the practice in the fall of 2010 as a full-time board certified Family Nurse Practitioner. Amy was born and raised in the Adirondacks and enjoys hiking and skiing locally.
Ashley Jackson NP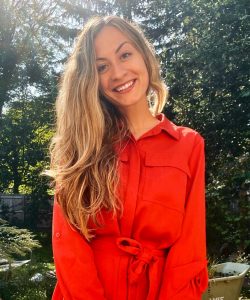 Ashley grew up in Rochester, NY. She received her bachelors degree from St. John Fisher College in 2018 and then went on to work in the neonatal intensive care unit at Golisano Children's Hospital for over 5 years. She received her masters degree as a pediatric nurse practitioner from the University of Rochester. Ashley joined Adirondack Pediatrics in October 2023. She is board certified by the pediatric nursing certification board and is a member of the national association of pediatric nurse practitioners. She is also a certified lactation counselor and has a special interest in breastfeeding and newborn care. In her free time, Ashley enjoys hiking, rock climbing, pilates, camping, and spending time with her 2 dogs and family.